Reusing Swaddles
Posted by VAIDEHI GANGAN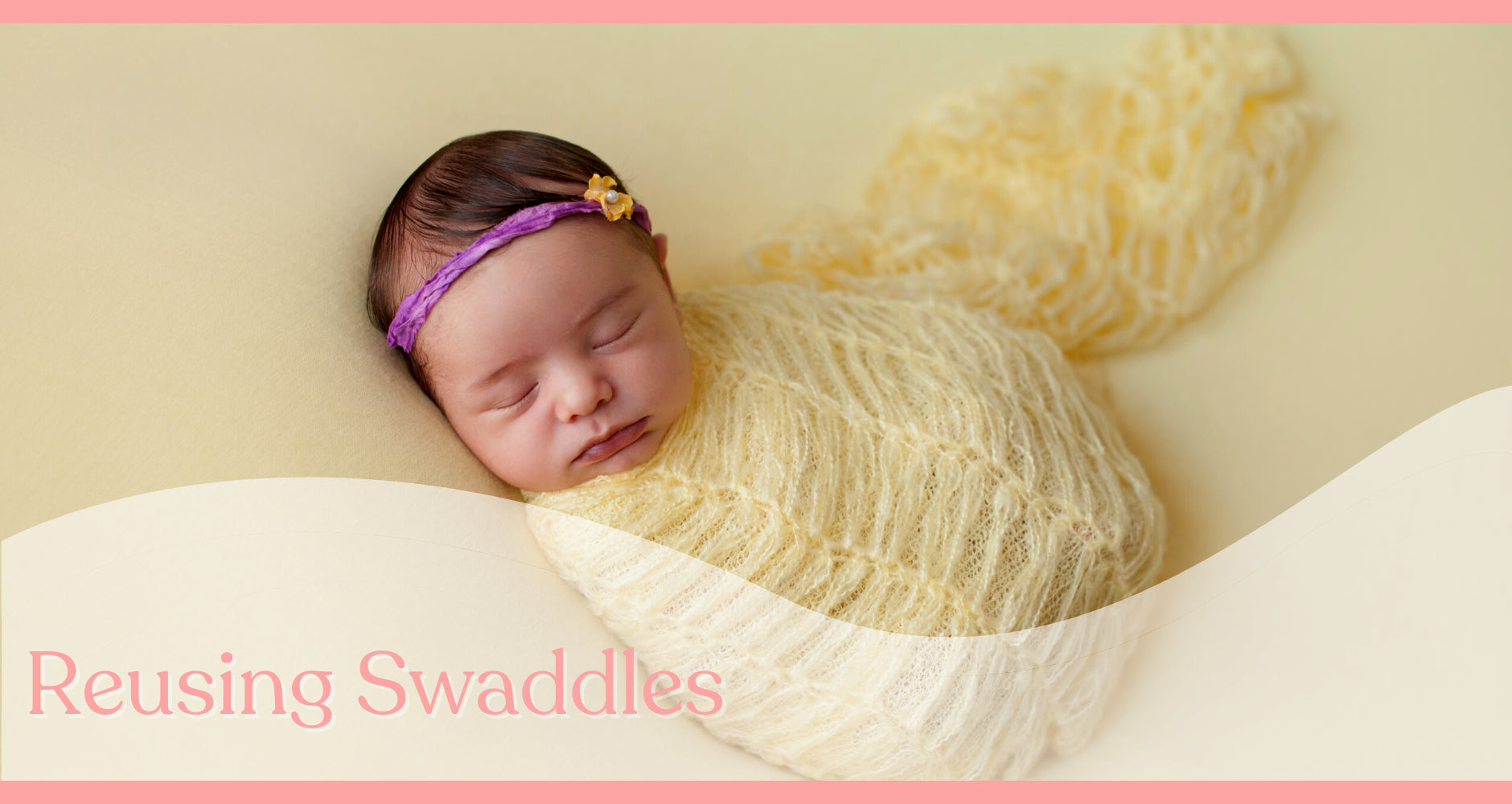 REUSING SWADDLES
Has your baby transitioned, and they have left the swaddling period way behind? The cute swaddles in pretty prints made in soft fabric should not be wasted after they have expired their sole purpose. There are myriads of approaches to reuse a swaddle and some of them might literally blow your mind too.

Sheet For The Baby
The swaddle can always be used as a sheet to just cover the baby even if they are past their swaddling period. A mom of two highlighted an interesting aspect saying, "The TOG and softness of swaddles are such that they are comfy for babies of all ages."


Nursing Cloth
A lot of times you might find the need of covering the baby's head or your breast while feeding the baby. In such circumstances, an old swaddle works wonders as it serves the purpose of covering and is of a breathable material. Using a swaddle as a nursing cloth is a hundred times better than a thick blanket or cover.
Aesthetic Background For Photo Sessions
Most printed swaddles have an aesthetic print and are so soothing to the eyes. For instance, check out the Haus and Kinder swaddles for an absolute delight to the eyes. It would be a shame if the beauty of these delicate pieces of cloth were left unnoticed. While clicking pictures of your baby in a nice outfit or for some occasion you can seat them on the swaddle or make the swaddle the background for the pictures too! Your social media will go all "aww" after you post those pictures. Supermom Stuti Agarwal's Instagram feed has some excellent examples of reusing swaddles for a photo-shoot too.

Table Covers and Napkins
The adorable prints can also be used to cover a table or as a napkin for your little one way past their swaddling phase. Not just tables but all kinds of furniture, including stools, shelves and chairs, would have a trendy touch to it with reused swaddles. Napkins never cease to come handy when we are talking about little angels.
Stroller Covers and Picnic Spreads
Maya, the mother of a 2 year old Raghav said, "I adore swaddles, they are so soft! They have  so many uses besides swaddling, To be honest. What better than the swaddles from your baby's first year to accompany you to the warm picnics?"
You often require a cover when the baby is in the stroller and sheets or blankets are either too big or too warm. This is where the old swaddles swagger in! Moreover, little picnics in your own garden or in the nearby park always need a spread.
The repurposing ways of swaddles are unending and the more you look around the more ways pop in your head. From bibs to blankets, a swaddle is apparently the all rounder. Reuse your swaddles, they are way too cute to be left in a corner!
Collection 2019
Sale 70% Off
Title for image