Exclusive: Best Gifts For A Newborn Baby
Posted by SAKET DHANKAR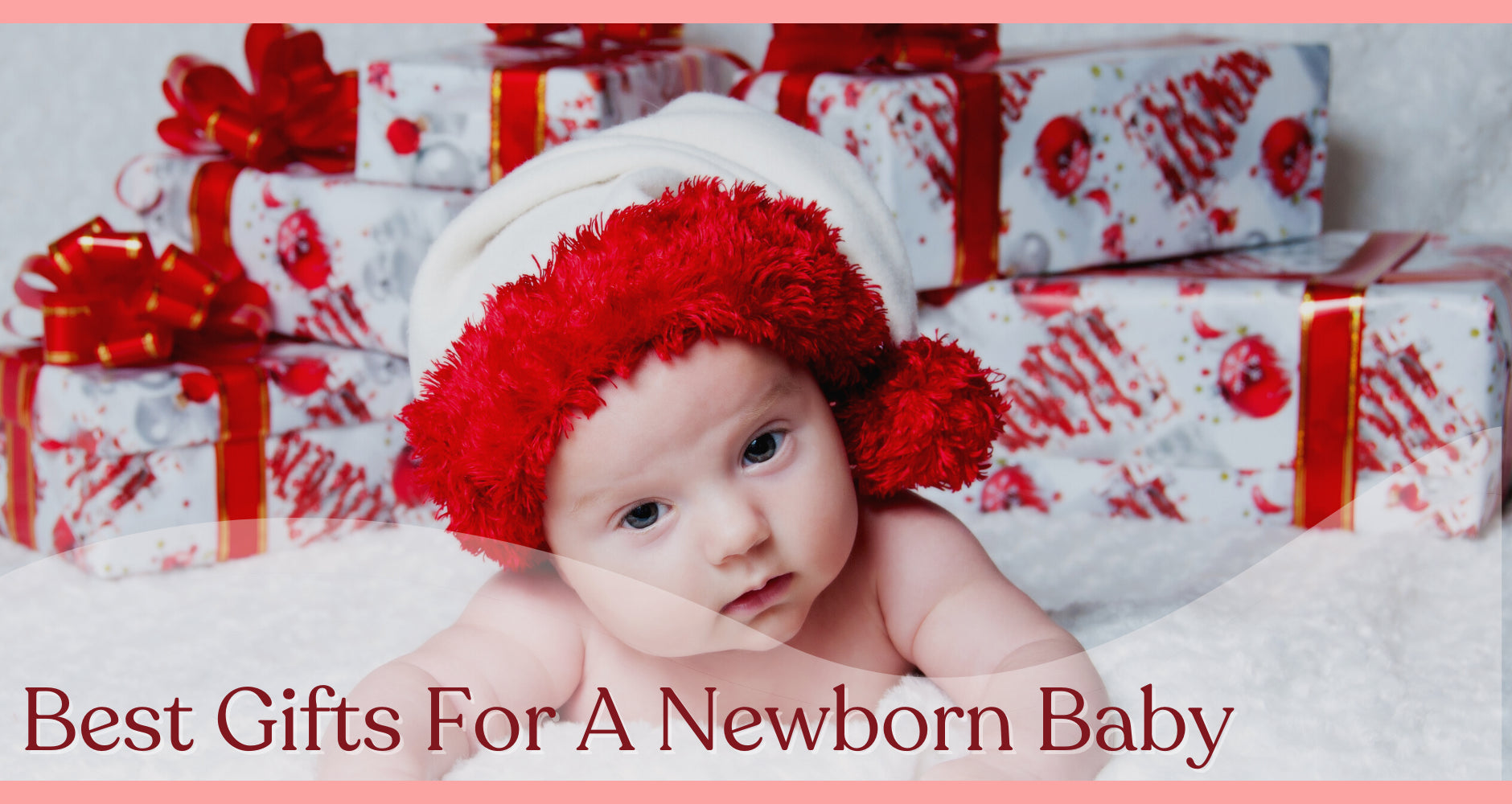 EXCLUSIVE: BEST GIFTS FOR A NEWBORN Baby
"The best gifts come from the heart and not the store".

Babies are little miracles of life and gifting them with cute things is fun! It can, however, be quite a task for people to choose from all the options that the internet gives us. This is your key to knowing how to choose a gift for a newborn baby and which are your best options!
We asked new moms and expecting ones, read up tonnes of Mama blogs online and did a lot of research to answer the elephant in the room - "what is the perfect gift for a newborn or an expecting mom". After a lot of contemplation we have decided on the top 6 gifts from aesthetic and useful choices. 
Cosy little beds 
Gift the baby something that is soft, friendly and productive and bedding sets are the easiest answers. Any departmental store or baby care outlet will suggest little bedding sets if you are looking to give a newborn baby something. Remember the trick is to know which bedding set would actually be used by Mama and Papa and which would be passed on to another baby as a present. Muslin is one of the best materials for baby bedding for the softness, warmth and TOG ratings available. Bedding sets involve the whole deal, starting from mattresses, quilts, sheets to bolsters and pillows. Some might come with a few extra items as well.
Bed sheets never lose use!
Be it an expecting mom or a newborn baby, bed sheets are always going to be useful. Sheets are such a safe choice as presents that there is almost zero chance of the recipient finding it unreasonable. You could choose from different sizes, prints and materials of bed sheets that are available. The most common sizes are King, Queen, Double Bed, Single and Kids'. We would suggest you choose light, summery prints which have hues of colors that placate the eyes. After all, who does not like Victorian prints and beige sheets?
The chic, all-in-one choice 
This choice is an exclusive one which radiates the words "chic" and has it all. Gift boxes customised for babies of different ages are often a common choice. However, this can be extremely tricky since one can always go wrong with bath products and baby essentials. To know for sure what oils and soap suits the little one, is a grey area. It is always clever to choose gift boxes which have fancy swaddles, bibs, combs, pillows and other items that most babies can wear or use. For a gift box that will light up Mama's face, you must check out our Stork and baby gift boxes which come with 2 Muslin Burp Cloths, 2 Muslin Wash Cloths and 2 Muslin Langot Nappies.
They never go out of style! 
At a time and age when almost all experts and pediatricians suggest swaddling babies, gifting a cute bunch of swaddles can be of more benefit than you think. Moreover, swaddles come in hundreds of different kinds and prints.You can also choose a modern easy wrap swaddle which comes with velcros and is easier to use. In fact, when babies outgrow the swaddling phase, the swaddles don't ever go unused. They can later be used as burp cloths, wash cloths, handkerchiefs, napkins, spreads and table covers. At the end of the day it's nothing but a really soft and beautiful piece of cloth.
Warmth like never before
It is unfair to the cuteness of a baby if the only thing they wear are swaddles! There are very selective clothes which a newborn baby can wear and a body-hugging well-knit gown is one of them. The Snug Knit Gown folds over cuffs and protects from scratches. It also keeps the feet together and covered, keeping the baby warm and safe. These comfy gowns do not even pose the risks of hip dysplasia. Remember to go for cotton gowns which are stretchable and not very tight.
Bibs, a lot of them!
Bibs, wash cloths, napkins, name it, and new caregivers always require these essentials. Since single bibs or burp cloths look too tiny a gift, it's a good choice to give babies a bundle of them. Trust us, all of them will be used up and soiled the next time you visit the baby. The best bibs are the ones that are double-layered and made of muslin. Everything that touches the baby must be delicate and soft. Napkins and wash cloths are required a lot, especially while feeding babies or cleaning spit-ups and spills. Mamas usually carry extra ones if they are out and it's not a house with a baby if everywhere you look, you can't see a napki
Don't get too lost while choosing a gift for your niece, nephew, friend's baby or any other precious baby. Remember "caring is a gift no one can buy" and that baby has caregivers who care for them beyond thoughts. The fact that you care enough to choose that perfect gift for the little one, speaks volumes and we are rooting for you! Anything from the list is a good gift and we are sure Mama will be overjoyed.
Reviews (1 comment)
Collection 2019
Sale 70% Off
Title for image