Top 5 Gift Ideas For Mom To Be
Posted by VAIDEHI GANGAN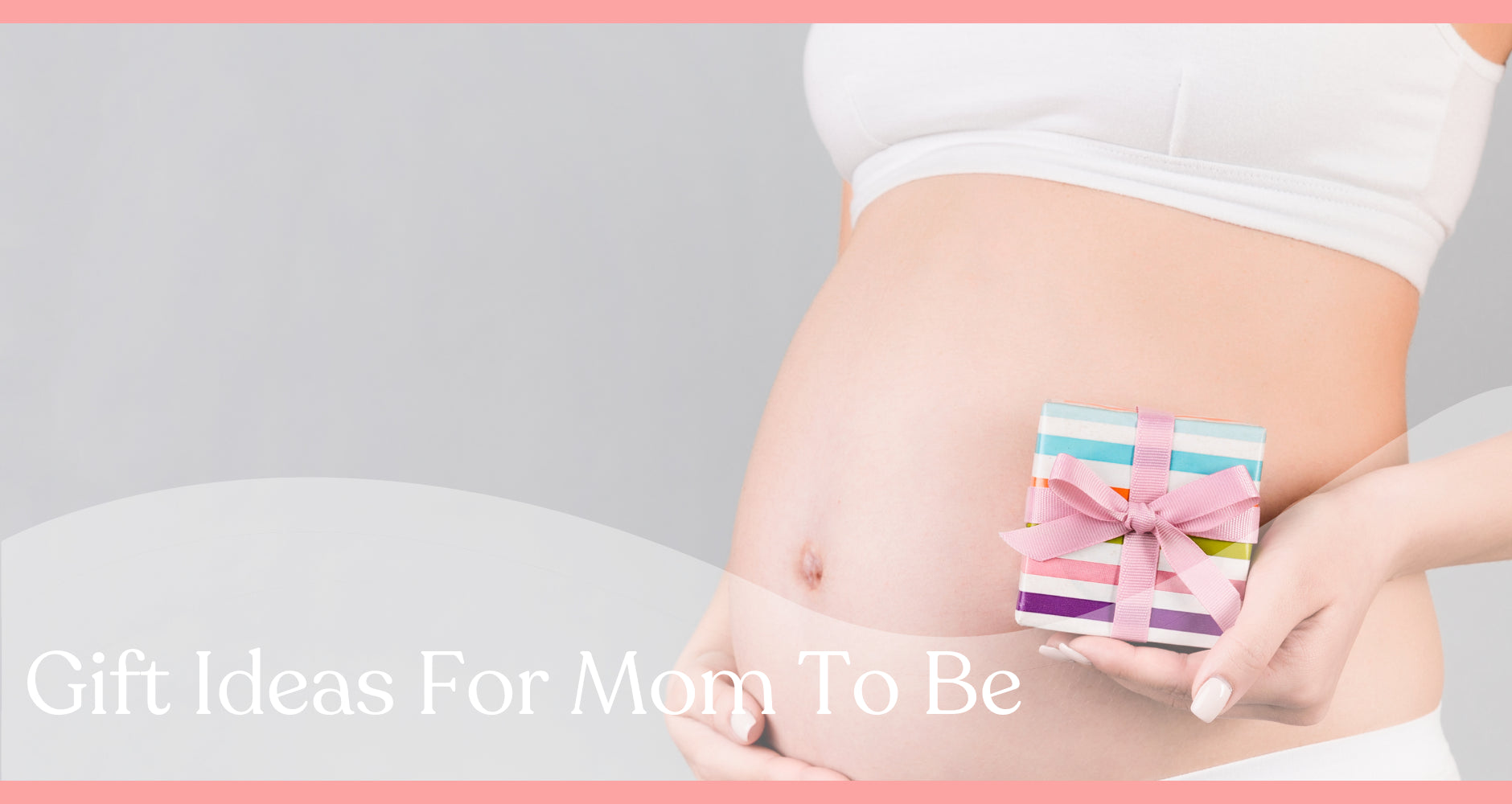 Top 5 Gift Ideas For Mom To Be
It's not the gift but the thought that counts. When choosing a gift for an expecting Mom, you might be encounter hundreds of doubts. We have considered those doubts and curated one of the most suitable lists of ideas solely for you!

Exceptional humans like mothers must be celebrated all year round and Mother's Day should be nothing more than a reminder to pamper them a bit more. With Mama's Day around the corner we thought of gifting you with a set of innovative and thoughtful gift ideas for your lifeline. No gift can equal a Mom's gift of life to us, but a warm "thank you" with a meaningful gift is the least we can do. We understand how tricky it might be to choose a gift for a Mom-to-be or a new Mom and we are hopeful that the following list will help you through the gift dilemma.

1, A BLESSING FOR MOM'S FEET
With pregnancy come in several problems including swollen feet. Did you know 3 quarters of women go through the problem of swollen feet in their third trimester, which is right about the time when they have the beautiful baby bump. A pair of airy, comfy and trendy pair of footwear will be a useful and considerate gift for the precious Mama and she will be nothing less than delighted. We are sure you will love the host of breathable footwear available at CMM-Your Foot Doctor. If you can make her smile amidst the aches and nausea, why let the opportunity slip?

2, STYLE IT UP WITH MATERNITY DRESSES!



The second in our list is a comfy and stylish piece of clothing. It could be a maternity dress, kurta, jumpsuit or a top, whatever you think the Mom to be will adore. While she is growing a life inside her, her changing body and constant aches might deter her spirit. In such circumstances a breathable dress that flatters the baby bump and doesn't have confusing sizes, is literally the best option to make her feel as special as she really is! We suggest you take a look at the excellent range of flexible and spiffy maternity wear at Mine4nine. A Mama to be or a new Mama, they will cherish this gift and your thoughtfulness. 

3. BABY NEEDS THIS!
The baby is the protagonist in a new Mom's life and what better than surprising her with a bunch of cute baby essentials. Haus and Kinder has the choicest collection of sleepwear that a baby needs. Starting from swaddles, quilts, blankets to sheets, all the aesthetics and comfort in our products are a sight of glee to a new Mom. 

4. BOOKS ARE MAMA'S BEST FRIEND



Choose an inspiring book with womanhood or motherhood as the principal theme. No amount of reading and research will seem enough to an expecting Mom and this is where a novel or a guidebook can work wonders! While a Mom to be spends most of her day resting, a meaningful book with helpful takeaways is one of the easiest ways to show you care. 

5. FOOD, LOTS OF IT


Pregnancy and cravings go hand in hand and that's not a secret. The best way to pamper an expecting Mom is to get her healthy and delicious food which will soothe her cravings and calm her taste buds. Chocolates, Ice-cream, Salad, Noodles, jazz it up and appreciate the beauty and strength of the Mama To be. Make sure the food is healthy and you know about her allergies. You could never go wrong with food and flowers! 
You could also mix the above options up and give her one of all the options. Remember you don't need an occasion to treat an expecting Mom or a new Mom. They will appreciate gifts that ease out their hectic days or painful nights. Moreover the sentiment matters and if your motive is to make Mama feel loved, rest assured she'll love your presents! 

Collection 2019
Sale 70% Off
Title for image