How to Keep your New Born entertained in the Lockdown
Posted by SAKET DHANKAR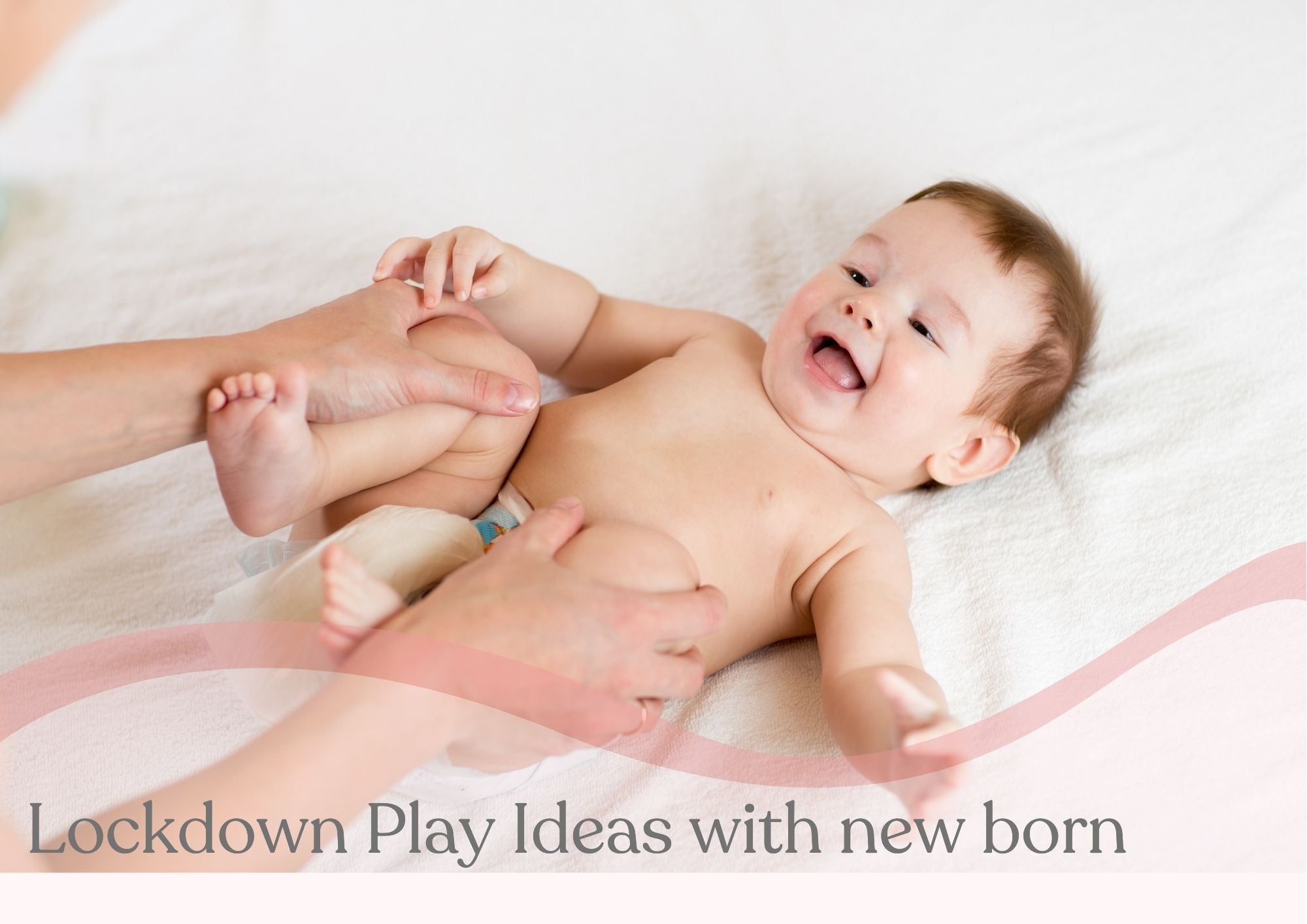 HOW TO KEEP YOUR NEW BORN ENTERTAINED IN THE LOCKDOWN
The lockdown has been hard on all of us and with the second strain 2021 seems like a year at home as well. Under such circumstances it's pretty common to fall out of ideas of activities to do with your baby. Don't fret! We've curated some play ideas that won't need you any preparation. 

HA HA HA HA! 
We know you adore the sight of your baby in splits. One of the best ways to kill time with the little one, is to make them laugh. Make funny faces or cute sounds, talk to them (even though they'll not reply in words, their eyes will light up and they'll enjoy it) and never leave them alone for too long. 
MASSAGE
Roll your fingers on their thighs, tummy and cheeks but in a soft manner without applying too much pressure. At all stages, your newborn can always use a massage and include a teeny bit of tickles for some giggles!
VROOM VROOM MOTOR ACTIVITIES
Did you know that fun and development could go together when it comes to your baby? Cross their arms softly over their chest and repeat it a few times. You can also use your hands to make their little legs pedal in the air. Don't force it if they're not willing to but hey! when they're in the mood for fun this can be your go to.  
BABY SHARK DO DO DO
You can put on some music, hold them close to your chest and just sway or dance (careful there) to the music depending on the beats. This will increase musical understanding in the baby and is an excellent way to spend time too!
With all such play ideas and activities remember to be slightly theatrical and record some of the cutest ones (we know that's hard to decide). You can show them pictures, give them safe rattles and come up with your own play ideas too! We know your creative brain cells have many more innovative ideas so share it with us on Instagram where we have fun conversations about babies.
Happy playtime! 
Collection 2019
Sale 70% Off
Title for image